Pastoral Council
The Pastoral Council is a consultative body that advises the pastor on matters relevant to the well-being of the parish. In monthly meetings from September through June, the council identifies needs and suggests strategies for meeting them and articulates a vision for the future of the parish. Every three years, the council updates the parish Pastoral Plan, a roadmap that guides the direction of our parish community. Parishioners self-nominate, are nominated by fellow parishioners, or are named by the pastor. Members are appointed for an initial two-year term and may serve a maximum of four years.
From the earliest days of the Church, leaders took counsel with the community to ensure they received good advice and that the community remained united. What was important in the first century is no less important today. The modern pastoral council has its origins in the documents of the Second Vatican Council. Vatican II described itas an effective means to engage the People of God in a process of collaboration, consultation, and shared decision-making.
---
INFORMATION
Ryan Heredia, Acting Pastoral Council Chair
Pastoral Council 2017-2018
---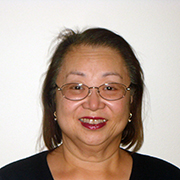 Grace Angus
and her family have been parishioners at St. Joseph the Worker since 1984. She is a catechist with the Religious Education program, where she chairs the Saturday morning program, and lector and Eucharistic minister at the 9:30 a.m. Mass. Grace also assists with the Children's Choir, which comprises students from the Religious Education program, St. Joseph the Worker School, and the surrounding community. She was previously a member of the Pastoral Council, serving as Chair from 2008 to 2011. Grace works at UCLA, where she is Administrative Analyst for Life Sciences South Administration. She looks forward to serving on the Pastoral Council once again, bringing together and working with all of the parish community.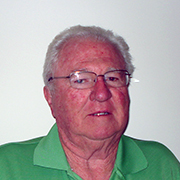 Michael Barnes
and his wife, Rose Marie (see below), have been parishioners since 1963. Michael retired from AT&T after thirty-five years. He was a long-time member of the Holy Name Society and has been involved with all things connected with SJW school. He and Rose Marie have four children, all of whom were baptized and received sacraments at our parish. Three children and four grandchildren are graduates of our school and his oldest granddaughter is on the faculty.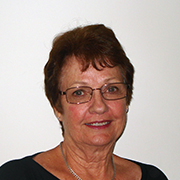 Rose Marie Barnes
and her husband, Michael, have had a child or grandchild enrolled at SJW school since 1965. Rose Marie has been a member of the SJW school consultative board for four years and has been especially active with the school sports program. She has served on the boards of the Speech Pathology Foundation and Lokrantz and Miller schools for physically and mentally challenged children, and is a current member of the board of New Horizons, an organization for adults with special needs. She has been involved with these groups because she has a son with special needs.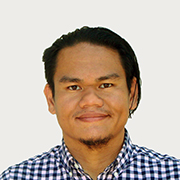 Jose Paolo (JP) Barrientos
came to St. Joseph the Worker in 1999 and soon became active in Youth Ministry where he has served on the leadership team. He has also been an usher and Eucharistic Minister and sings in the 11:30 a.m. Mass choir. Professionally, JP works in the area of childhood education and development. He is employed by the Boys and Girls Club of the West Valley and the Los Angeles Unified School District. He enjoys art, cooking, and music.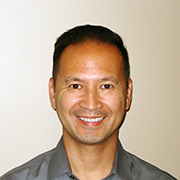 Anthony Cube
is a long-time parishioner at St. Joseph the Worker and next door neighbor to Sr. Barbara and Sr. Aurora. He was married in the church in 2001, where two of his children later received the sacraments of baptism, reconciliation, and the Eucharist. He currently serves as a lector and is involved in school activities where two of his three girls attend. For the last ten years, Anthony has worked as Director of Marketing and Communications for the UCLA Alumni Association. Prior to that, he was Program Manager for the Josephson Institute of Ethics and Character Counts and served on the board of the Heartfelt Foundation, a service organization for those in need.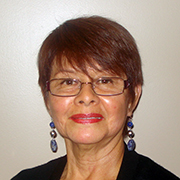 Vicky Defilippi
came to St. Joseph the Worker in 1988 and joined our parish St. Vincent de Paul Society in 1989. She continues to be an active member. She served as secretary, vice president, president for two consecutive three-year terms, and is currently the treasurer. She is South San Fernando Valley Spiritual Advisor and a member of the Society's Spirituality Committee. Vicky worked in the insurance industry for many years and retired from Mutual of Omaha as an Administrative Manager. She and her husband, Vittorio, have two children. For Vicky, service on the Pastoral Council is an opportunity to identify parish needs and offer strategies for meeting them.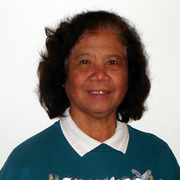 Gaudencia Estrada
and her husband, Irineo, have been parishioners since 1981. Three of their four daughters are graduates of St. Joseph the Worker School. Gaudie is part of the RCIA team, serves on the Filipino Community Council, and is a co-coordinator of Simbang Gabi, the Filipino Advent novena. She participates in the Rosary Groups for Jesus and Mary, an association of rosary groups in the San Fernando Valley and Simi Valley. For her, the most important job of the Pastoral Council is coordinate and support parish activities.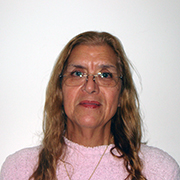 Sandra Gonzalez
a parishioner since 1989, is active in our Religious Education program. She has been a catechist in the sacramental program for many years and finds great joy in preparing elementary school children for reconciliation and first Communion. Her son, Diego, was baptized, received first Eucharistic, and was confirmed at our parish. Sandra has also been involved in Eucharistic ministry to the sick and quinceañera preparations.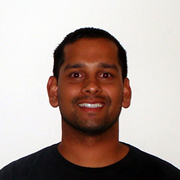 Ryan Heredia, Acting Pastoral Council Chair
made his first Communion here at St. Joseph the Worker through the Religious Education Program and attended our school for sixth, seventh, and eighth grades. He was an active altar server and was confirmed in our parish as well. A graduate of CSUN, Ryan is an accountant at Telmate, a company that provides communication services and customer service to hundreds of correctional facilities in the U.S. and Canada. "Serving on the Pastoral Council," Ryan says, "is a way to give back to SJW for all it has given to me. It is an opportunity to voice some of my opinions and those of my fellow parishioners."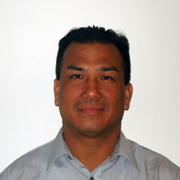 Hai Le
joined St. Joseph the Worker parish in August 1989 after spending three long years as a refugee in various countries. Since then he and his family have participated in various activities within the Vietnamese Community. Professionally, he is a realtor with Exit Platinum Realty in Woodland Hills and a member of the Southland Regional Association of Realtors. He believes in "Do unto others as you would have them do unto you" and would like to make a difference in people's lives.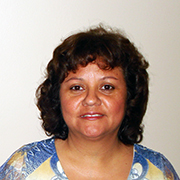 Waldina Palacios
has been a parishioner since 2004. Her three children graduated from St. Joseph the Worker School and received the sacraments of Holy Eucharist and Confirmation here. Active in the Hispanic community, Waldina chaired the Hispanic Council from March 2015 through June 2017. She has also been coordinator of the Hispanic lectors. As a Eucharistic minister to the sick, she coordinates Masses at two nearby convalescent centers which our parish serves. Professionally, Waldina is a real estate and loan broker.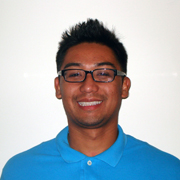 Gino Pedraja
came to St. Joseph the Worker in 2004 when he married his high school sweetheart, Mary Rose Mora, who attended St. Joseph the Worker School. Gino is an attorney who practices in the areas of personal injury, family law, and estate planning. For Gino, the role of the Pastoral Council is to be the voice of the community and to bring the various ministries together in common purpose.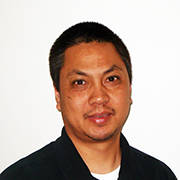 Dinh Phan
and his family of nine came to the United States in 1975 from Vietnam. After four years in St. Louis, Missouri, the family moved to California. They have been parishioners at St. Joseph the Worker since 1983. Dinh has served the parish in many capacities. He was Confirmation/Youth Ministry Coordinator from 2005 to 2016. He is the Altar Server Coordinator and Wedding Coordinator for the Vietnamese community. Dinh is also a sacristan and co-chair of the parish Safeguard the Children Committee.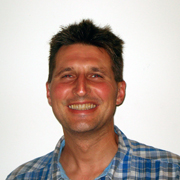 Dave Savage
hails from Detroit, Michigan, and joined St. Joseph the Worker parish when he arrived in Los Angeles in 2000. He teaches Advanced Placement and college prep history at Notre Dame High School in Sherman Oaks, while pursuing a master's degree in theology at Loyola Marymount University. Dave was a member of the parish committee that produced the 2012 three-part series "Vatican II and Why It Matters." Dave believes that the Pastoral Council provides a way to "live the spirit of Vatican II through lay participation in faith and ministry matters."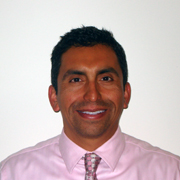 Giovanni Trivino
came to St. Joseph the Worker when he relocated to Winnetka in 2012. He finds Bible Study and the weekly adult faith formation programs particularly attractive. Giovanni is principal at LAUSD's Leichman High School Special Education Center. Located in Reseda, the school serves students 15-22 years of age with moderate to severe disabilities, particularly autism and intellectual disabilities.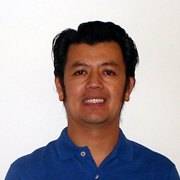 Mike Tupaz
came to the parish in 2005. He is active in the English Charismatic Prayer Group. He is also  a lector, Eucharistic minister, and RCIA catechist. Mike is a graduate of Loyola Marymount University's Catholic Bible Institute and facilitates our parish Bible Study every Friday. Currently, he is enrolled in a graduate certificate program (distance education) in Catholic Church History at the University of Notre Dame, South Bend, Indiana. He believes the most important thing the Pastoral Council does is to represent, promote, and preserve the diverse cultural and religious values and aspirations of our parishioners.
---
Ex-Officio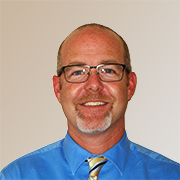 CJ Kruska
is principal of St. Joseph the Worker School. His career in Catholic education began right here in our parish when he joined our school faculty in 2000. He taught all grades from kindergarten through eighth grade. After moving from St. Joseph the Worker School to Bishop Alemany High School, he coached and taught in the religion, mathematics, and social studies departments. He also served the Alemany Community as the Director of Alumni and Public Relations and was a founding member of a successful Marketing and Outreach Team, which led to his appointment as principal of St. Catherine of Siena School in Reseda. Mr. Kruska earned a B.A. in psychology from Sonoma State University and an M.A. in education from Loyola Marymount University, Los Angeles. He was named principal of St. Joseph the Worker School in July 2016.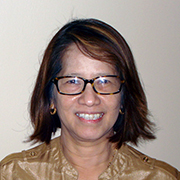 Annie Uy
is chair of the Filipino Council and represents the parish Filipino community on the Pastoral Council. She is a Eucharist minister and lector and sings with the Filipino Chorale. A pediatrician, she has been on staff at a public-private-funded community health clinic in Canoga Park for twenty years. Her son is a graduate of SJW School.