THE GREATEST COMMANDMENTS

—Matthew 22:34-40
Attention Ministry Leaders and Participants

VIRTUS Training during October and November
The Archdiocese of Los Angeles Office of Safeguard the Children will conduct a series of VIRTUS® Protecting God's Children training sessions via Zoom during October and November. These sessions (available in Spanish and English) are for clergy, staff, and key volunteers, and those whose current VIRTUS® certificate has expired, or who have never been certified. Virtus certification is valid for four years. If your certification has expired, please take this opportunity to re-certify.
To enroll in an online (Zoom) VIRTUS training, session, click the following links to download and print the Archdiocese schedule and enrollment form and the "Adults Only" Warning Agreement.
Information: Bill Sparks, Faith Formation Director
Free Flu Clinic for Uninsured Adults

Providence Health & Services, a non-profit, Catholic health care system, is offering a free flu clinic during October for adults 18-64 years of age at various locations in the San Fernando Valley.  Click here for complete details in Spanish and English.
Religious Education News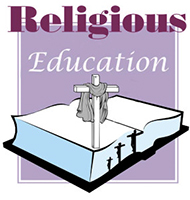 Last Week to Register!
Saturday Groups – Via Zoom
10:00 a.m. Elementary, English
11:00 a.m. Elementary, Spanish
Wednesday Groups –Via Zoom
5:00 p.m. Elementary and Special Education
7:00 p.m. Middle School, English
Enrollment Is Open through October
To register your child, call the Parish Center: 818. 341.6634, ext. 1016, or contact Karina Villanueva, Religious Education Coordinator.
YOUTH NEWS

Our Confirmation and Youth Ministry program continues in compliance with coronavirus pandemic guidelines from local public health authorities and the Archdiocese of Los Angeles. Teen Confirmation Year 1 and Year 2 sessions will take place via Zoom until further notice.
Year 1 and Year 2 Zoom Logon Information
Tuesday Sessions
Zoom ID: 728 3634 8002
Pass: sjwym
Sunday Sessions
Zoom ID: 714 4510 7733
Pass: sjwym
Confirmation Process Year 1 and Year 2: Calendar for 2020-2021
For more about the sacrament of Confirmation, visit the Teen Confirmation page.
INFORMATION
JP Fernandez
Youth Ministry and Confirmation Coordinator
COVID-19 Update
Although the church and parish facilities are closed to gatherings, our office staff and priests are here to serve you.
Supporting Your Parish
During this challenging time, please continue to support your parish. Our parish must continue to pay ongoing expenses (e.g., salaries, insurance, utilities) during these difficult circumstances. While we understand that everyone's situation is different, we encourage you to continue your financial support for St. Joseph the Worker.
Now is the time to give online!
Electronic Giving (e-giving) is an easy, convenient way to support your parish. Click on "e-giving" at the top right corner of this page and follow the instructions. You have the option to set up your contributions on an ongoing basis or as a one-time donation.
Our weekly bulletin routinely publishes collection statistics, comparing a particular week of the current year with the same week the previous year. Because we are not publishing the bulletin during this time, we have included collection data here. The chart below compares the most recent week's collection with the same week in 2019.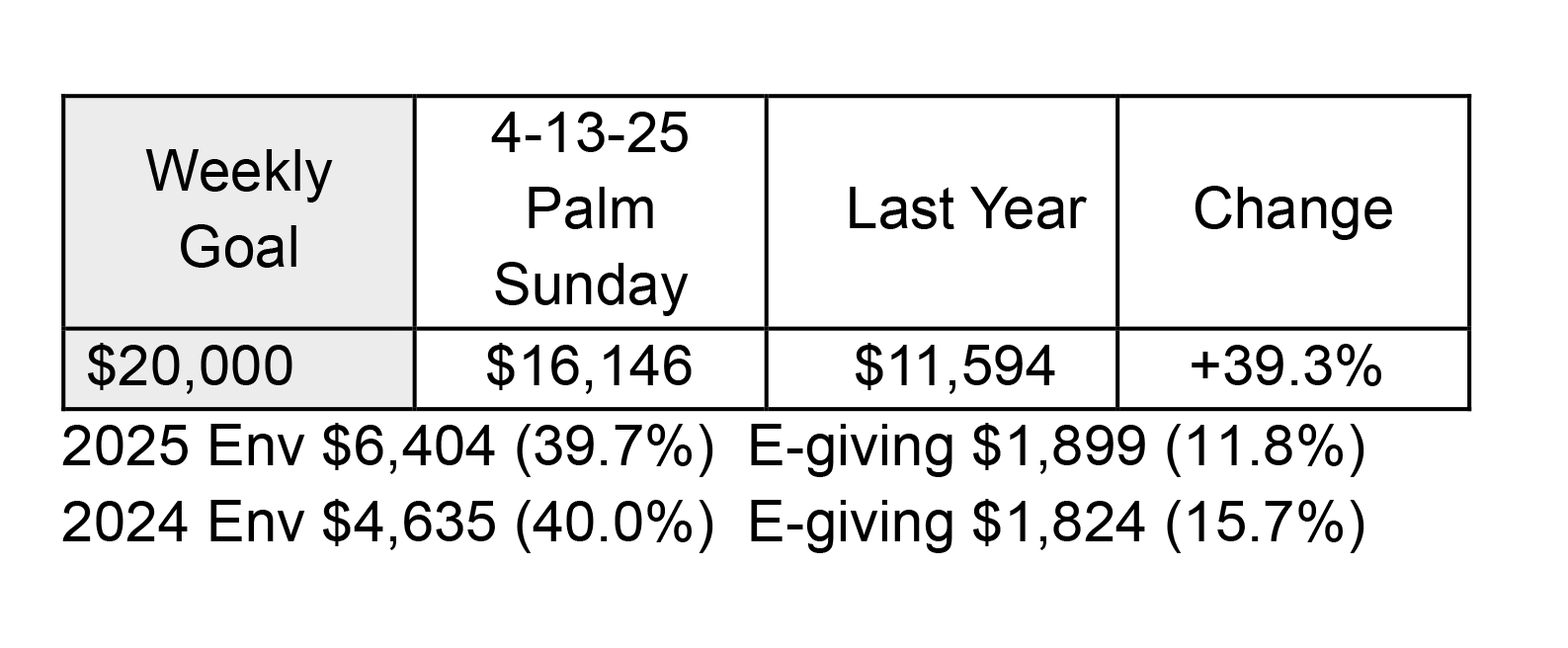 Mail: If you prefer, you may mail your offering (envelope or check) to the parish: St. Joseph the Worker Church, 19808 Cantlay Street, Winnetka, CA 91306.
---