GOSPEL OF NONVIOLENCE

ON THE THIRD MONDAY IN JANUARY our country commemorates the life and legacy of Martin Luther King Jr. (January 15, 1929 – April 4, 1968), an American Baptist minister and leader of the black freedom struggle from 1954 until his assassination in 1968. Dr. King was a man of the Gospel who proclaimed to a generation the justice and mercy of God. As a theologian, King described his "pilgrimage to nonviolence" in his first book, Stride Toward Freedom. "True pacifism," or "nonviolent resistance," he wrote, is a "courageous confrontation of evil by the power of love."
The Word of the Lord
BIBLE STUDY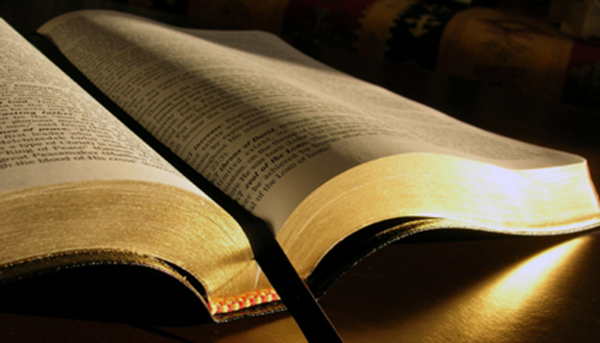 We are very fortunate to have scripture study groups in both Spanish and English. A great learning opportunity for all! Experience how scripture speaks to us and affects our lives. At this time, classes take place via Zoom.
Spanish Bible Study
Curso de Biblia Antiguo Testamento
Empieza el 28 de enero, 2021. El curso es de 15 semanas.
7:00 p.m. – 9:00 p.m., todos los jueves
Para más información, comunicarse con Ismael Ramírez, para que él les dé el código de Zoom.
Ismael Ramírez: 818.355.4476
Aprovechen este curso desde la comodidad de su hogar.
English Bible Study
Thursday Evenings
7:15 p.m. – 8.45 p.m.
"Women in the Old Testament"
Friday Mornings
10:00 a.m. – Noon
"Parables of the Kingdom"
To participate in English Bible Study, email Bill Sparks, Faith Formation Director. He will send you the Zoom logon information.
Infant Jesus of Prague Annual Novena

"Be Holy, for I am Holy" (1 Peter 1:16)
Saturday, January 30, 2021
6:45 a.m.
Celebration of the Holy Eucharist at 4:00 p.m.
Sinulog ritual dance will also take place.
Our Lady of Grace Catholic Church
5011 White Oak Avenue
Encino, CA 91316
(New Location)
A joyous day of prayer and reflection open to all. Now in its 38th year!
Attend in-person or via various social media platforms. Those who attend in-person are required to wear a face mask and observe six-foot social distance requirements and all other public health protocols.
Theme, Topics, and Invited Speakers
Reservations: In-person attendance requires a reservation.
To make your reservation, visit the Infant Jesus of Prague Apostolic Group website.
There you will also find logon information to attend via Zoom, Facebook, or YouTube. The website contains other important information about the novena.
INFORMATION: Leo Nevada, Infant Jesus of Prague Apostolic Group President, 2018-2022
COVID-19 Update
Although the church and parish facilities are closed to gatherings, our office staff and priests are here to serve you.
MASS INTENTIONS
We are accepting Mass Intention requests for January through March 2021. Because of fluctuating circumstances related to the coronavirus, at this time requests are accepted only for this three-month period. Download and print the Mass Intention Request form. Complete the form and deliver or mail it to the Parish Center with your $10.00 per Mass donation. A check payable to St. Joseph the Worker Catholic Church is preferred; cash is accepted (exact amount, please). There is a limit of four requests per family.
We do not accept phone requests.
Religious Education Congress – Virtual – 2021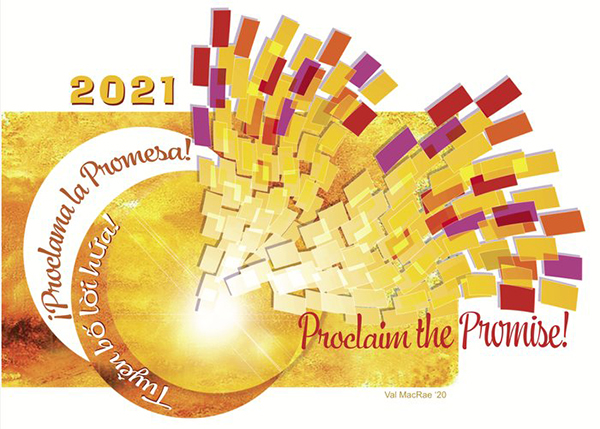 Registration for Congress 2021 is now open!
February 18-21, 2021
$35.00 per person
Go to RECongress.org to learn about Congress 2021—registration, schedule, speakers, workshops, liturgies, and more! If you have never been to Congress, now is the time. This year's online event promises to be an uplifting experience for all!

The Los Angeles Religious Education Congress is an annual event, usually held at the Anaheim Convention Center and drawing over 40,000 Catholics from across the nation and around the globe. Congress is sponsored by the Office of Religious Education, a department of the Archdiocese of Los Angeles.
Information
RECongress.org
213.637.7348
Email: congress@la-archdiocese.org
YOUTH NEWS
Our Confirmation and Youth Ministry program continues in compliance with coronavirus pandemic guidelines from local public health authorities and the Archdiocese of Los Angeles. Teen Confirmation Year 1 and Year 2 sessions will take place via Zoom until further notice.
Year 1 and Year 2 Zoom Logon Information
Tuesday Sessions
Zoom ID: 728 3634 8002
Pass: sjwym
Sunday Sessions
Zoom ID: 714 4510 7733
Pass: sjwym
Confirmation Process Year 1 and Year 2: Calendar for 2020-2021
For more about the sacrament of Confirmation, visit the Teen Confirmation page.
INFORMATION
JP Fernandez
Youth Ministry and Confirmation Coordinator
Supporting Your Parish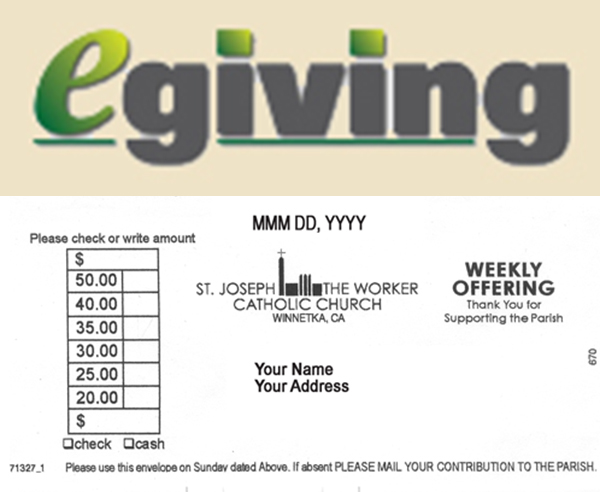 During this challenging time, please continue to support your parish. Our parish must continue to pay ongoing expenses (e.g., salaries, insurance, utilities) during these difficult circumstances. While we understand that everyone's situation is different, we encourage you to continue your financial support for St. Joseph the Worker.
Now is the time to give online!
Electronic Giving (e-giving) is an easy, convenient way to support your parish. Click on "e-giving" at the top right corner of this page and follow the instructions. You have the option to set up your contributions on an ongoing basis or as a one-time donation.
Our weekly bulletin routinely publishes collection statistics, comparing a particular week of the current year with the same week the previous year. Because we are not publishing the bulletin during this time, we have included collection data here. The chart below compares the most recent week's collection with the same week in 2019.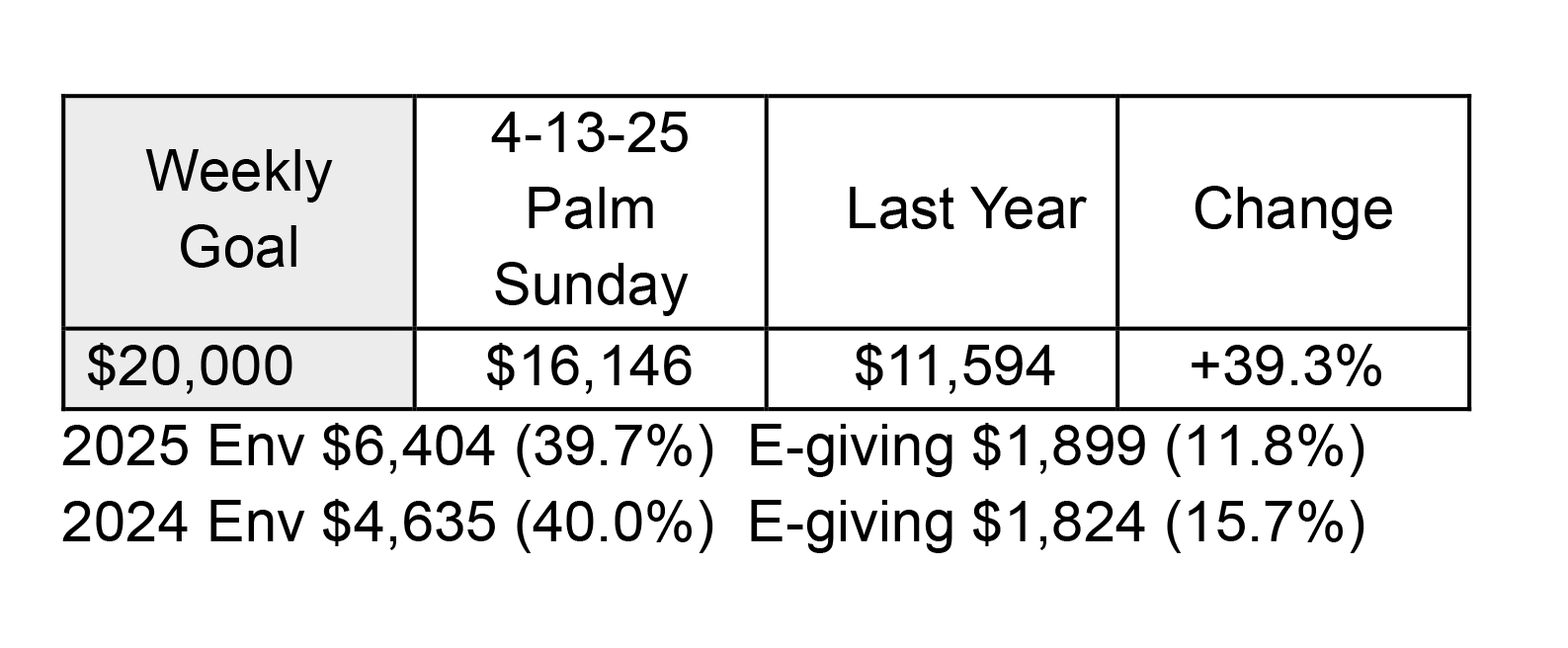 Mail: If you prefer, you may mail your offering (envelope or check) to the parish: St. Joseph the Worker Church, 19808 Cantlay Street, Winnetka, CA 91306.
---