---
---
---
5th Sunday of Lent — Light in the Darkness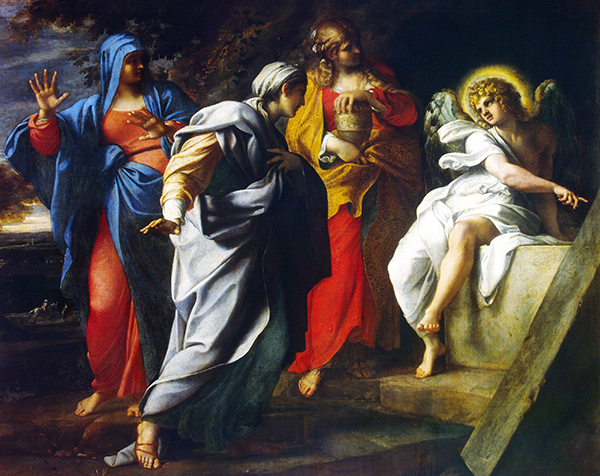 "Lazarus, come out!"
The dead man came out,
tied hand and foot with burial bands,
and his face was wrapped in a cloth. So Jesus said to them,
'Untie him and let him go.' "
—John 9:37-38
---
COVID-19 Update
We trust that you are taking care of yourselves during this difficult time. Our goal is these pages is to keep you informed about current guidelines from the archdiocese, as well as local, state, and federal agencies. You will also find information about ongoing programs and services, supporting your parish, and useful resources for both your spiritual and physical health. May God bless each of you and bring you peace.
Masses: The Archdiocese of Los Angeles has announced revised liturgical guidelines, including the closure of all churches to the public until further notice.
Liturgical Guidelines (March 24, 2020) English
Liturgical Guidelines (March 24, 2020) Spanish

Readings for the Week (Vietnamese)
Lời Chúa trong tuần 30-03 đến 05-04
The U.S. Conference of Catholic Bishops website contains the Daily Readings in English and Spanish along with other useful resources. While we have no Masses in our parish at this time, there are many sources available for you to continue your Lenten journey in a prayerful way. See also Catholic Links on this page.
---
Youth Ministry and Confirmation
Confirmation sessions for Year 1 and Year 2 students will continue thanks to the availability of web-based and voice conferencing technologies. Both options are available to our students.
Voice Conferencing:  Student should call (605) 313-5858 and provide access code 892511. This option will be helpful in the event of unreliable internet access.
Web-based conferencing: Students will need a different access ID for each meeting. The access information for upcoming meetings is listed below. JP Fernandez, Youth Ministry and Confirmation Coordinator, will email each student with the new access ID for the upcoming week's meeting. It is important that each student's current email address is on file with the Coordinator.
---
Adult Confirmation
The Confirmation process for adults (18 and over) will begin with an orientation on Thursday, April 2, 7:00 p.m. – 900 p.m., through telephone conferencing. Participants must have received the sacraments of Baptism and First Communion. Participants must currently be practicing the faith: (1) attending Mass regularly, (2) receiving Holy Communion at least twice a month, and (3) going to Confession regularly. To participate in the teleconference session, call (605) 313-5858 and use access code 892511.
Information: Bill Sparks, Faith Formation Director
or
JP Fernandez
---
Supporting Yor Parish
Although the Parish Center is closed and no Masses are taking place, our parish must continue to pay ongoing expenses (e.g., salaries, insurance, utilities). during these difficult circumstances. While we understand that everyone's situation is different during this challenging time, we encourage you to continue your financial support for St. Joseph the Worker.
Electronic Giving: e-giving is an easy, convenient way to continue to support your parish. Click on "e-giving" at the top right corner of this page and follow the instructions. You may make your contribution without signing up to be a permanent e-giver, if you prefer.
Mail: You may mail your offering to the parish: St. Joseph the Worker Church, 19808 Cantlay Street, Winnetka, CA 91306.
Our weekly bulletin routinely publishes collection statistics, comparing a particular week of the current year with the same week the previous year. The chart below compares the collection for March 22, 2020 – the first weekend we had no Masses – and the same week in 2019, a decrease of 87 percent.

---
Stations of the Cross
Although we have canceled our Friday evening Lenten Stations of the Cross, we encourage you to continue this prayerful devotion. For a virtual meditation, click here. At each of the fourteen stations you will find a prayer and meditation recalling an event from Christ's last day on Earth.