Restore Our Common Home

Every year on April 22, EARTH DAY marks the anniversary of the birth of the modern environmental movement in 1970. This year's theme, "Restore Our Earth," reminds us that climate change and environmental degradation have damaged our natural systems, leading to new and fatal diseases, multiple forms of environmental injustice, and challenges to the global economy. As people of faith, we must act not only to protect but to restore God's beautiful gift of creation.
Adult Confirmation Preparation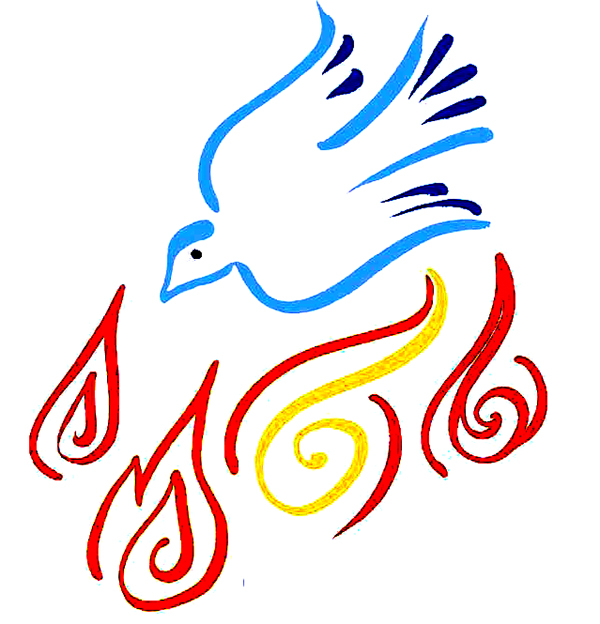 Adults who have not been confirmed have an opportunity to prepare now to complete your initiation and receive the sacrament of Confirmation. The only requirement is that you are attending Mass regularly and receive the sacraments.
Thursday Evenings, 7:00 p.m. – 9:00 p.m. via Zoom.
April 15, 2021 - Orientation / Introduction

April 22, 2021 - Session One: Sacraments and Symbols

April 29, 2021 - Session Two: Water and Baptism

May 6, 2021 - Session Three: Bread, Wine, and the Eucharist

May 7, 2021 - Confirmation Rehearsal. Sponsors are required.

May 13, 2021 - Session Four: Immediate Preparation for the Sacrament of Confirmation: Oil, Laying on of Hands, Confirmation

May 14, 2021 - Sacrament of Confirmation conferred by Most Rev. Bishop Alexander Aclan.

May 20, 2021 - Session Five: Mystagogical Reflection on the Celebration of the Sacrament of Confirmation.
To Sign Up for Confirmation Preparation
Send an email to Bill Sparks, Faith Formation Director, or JP Fernandez, Youth Ministry and Confirmation Coordinator, with the subject line "Adult Confirmation." Please include a telephone number.
Or
Come to the Parish Center and leave your name, telephone number, and a good time to reach you by phone.

The Coordinator will provide the Zoom logon information.

For more about Adult Confirmation, see the Confirmation page.
MASS INTENTIONS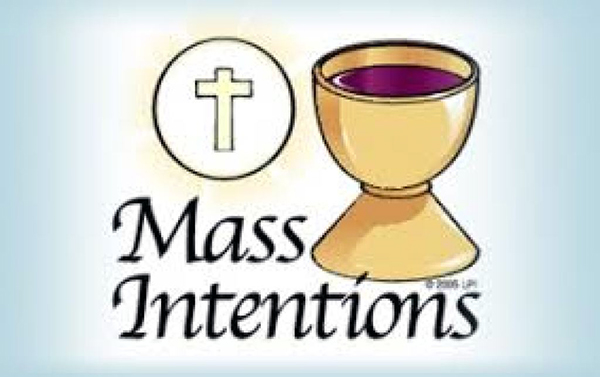 We are accepting Mass Intention Requests for the period April through June 2021. Download and print the Mass Intention Request form. Complete the form and deliver or mail it to the Parish Center with your $10.00 per Mass donation. A check payable to St. Joseph the Worker Catholic Church is preferred; cash is accepted (exact amount, please). There is a limit of four requests per family. We do not accept phone requests.
COVID-19 Update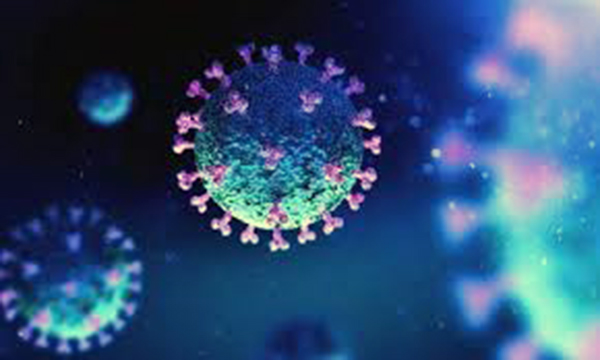 Although the church and parish facilities are closed to gatherings, our office staff and priests are here to serve you.
YOUTH NEWS
Our Confirmation and Youth Ministry program continues in compliance with coronavirus pandemic guidelines from local public health authorities and the Archdiocese of Los Angeles. Teen Confirmation Year 1 and Year 2 sessions will take place via Zoom until further notice.
Year 1 and Year 2 Zoom Logon Information
Tuesday Sessions
Zoom ID: 728 3634 8002
Pass: sjwym
Sunday Sessions
Zoom ID: 714 4510 7733
Pass: sjwym
Confirmation Process Year 1 and Year 2: Calendar for 2020-2021
For more about the sacrament of Confirmation, visit the Teen Confirmation page.
INFORMATION
JP Fernandez
Youth Ministry and Confirmation Coordinator
Supporting Your Parish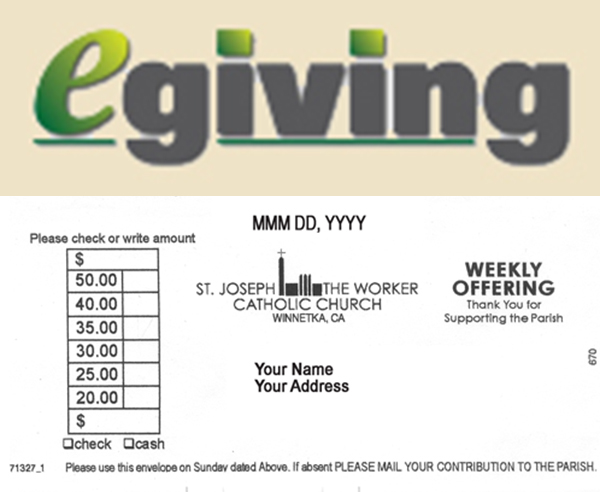 During this challenging time, please continue to support your parish. Our parish must continue to pay ongoing expenses (e.g., salaries, insurance, utilities) during these difficult circumstances. While we understand that everyone's situation is different, we encourage you to continue your financial support for St. Joseph the Worker.
Now is the time to give online!
Electronic Giving (e-giving) is an easy, convenient way to support your parish. Click on "e-giving" at the top right corner of this page and follow the instructions. You have the option to set up your contributions on an ongoing basis or as a one-time donation.
Our weekly bulletin routinely publishes collection statistics, comparing a particular week of the current year with the same week the previous year. Because we are not publishing the bulletin during this time, we have included collection data here. The chart below compares the most recent week's collection with the same week in 2019.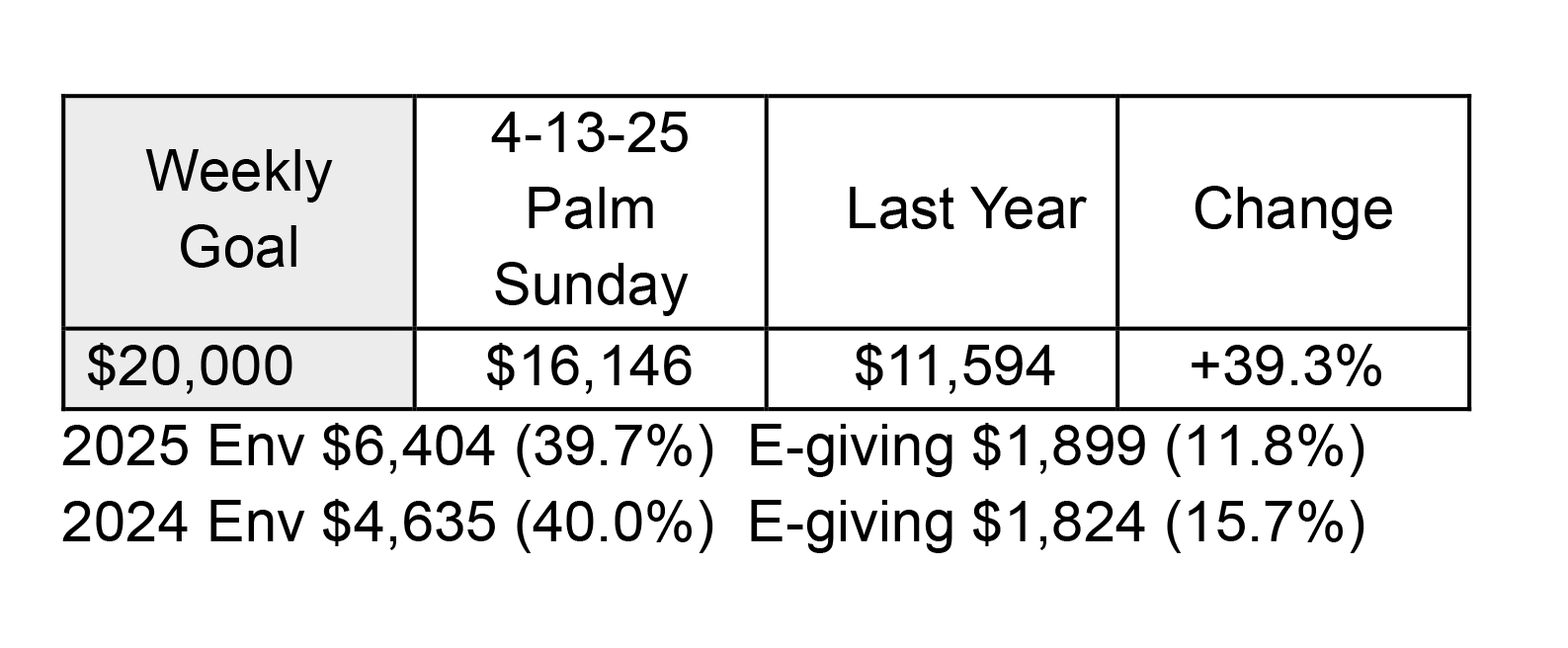 Mail: If you prefer, you may mail your offering (envelope or check) to the parish: St. Joseph the Worker Church, 19808 Cantlay Street, Winnetka, CA 91306.
---